Our Sister Concerns

Square Pharmaceuticals Ltd.
SQUARE Pharmaceuticals Limited is the largest pharmaceutical company in Bangladesh and it has been continuously in the 1st position among all national and multinational companies since 1985. It was established in 1958 and converted into a public limited company in 1991.


SQUARE Hospitals Ltd.
SQUARE Hospitals Ltd., a concern of SQUARE Group, is a 300 bed tertiary care hospital. The hospital is an affiliate partner of Methodist Healthcare, Memphis, Tennessee, USA; Christian Medical College-Vellore, India; and Care IVF (In-vitro fertility centre) Centre, Singapore.

Square Textiles Ltd.
SQUARE first ventured into the textile sector with the establishment of the first unit of the SQUARE Textiles Ltd. in 1997. A year later the establishment of the second unit followed. Today it has one of the most sophisticated vertically integrated set-ups in the country.
Some of SQUARE Group's ventures in the textile arena are: SQUARE Textiles Ltd., SQUARE Spinnings Ltd., SQUARE Fashions Ltd. SQUARE Yarns Limited and RASTAS Apparels Ltd.


SQUARE Toiletries Ltd.
SQUARE Toiletries Ltd. (STL) meets everyday needs of people in a unique way for personal care and hygiene with 16 brands & over 50 international standard products that revive people to feel & look good and get the best out of their lives.

SQUARE InformatiX Ltd.
The vacuum created for quality data connectivity within distributed offices for online systems inspired SQUARE to diversify into the Information & Communication Technology (ICT) sector. SQUARE Informatix Ltd. pioneered and commissioned the first of its kind VSAT Control Centre with a capacity to control 16,000 VSATs to provide the most secured, reliable and cost-effective data communication within & outside the country.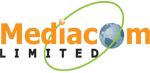 Mediacom Ltd.
Besides these we have a full-service advertising agency named Mediacom, which is reputed as the most strategy-based agency in the country. Its strategic inputs to a number of sick brands have brought them business and reputation to a dramatic extent. No wonder, Mediacom is seen as the brand-healers. Its wide range of working area covers Brand consultancy, Marketing communication, Social communication, Media planning, placement and monitoring, Audiovisual and print productions, Event management, Film and television, Press, Print, Editorial and so on.


Maasranga Communications Ltd.
Maasranga is the only production house in Bangladesh from where 13 episodes of 08 drama serials transmitted at a time in every week on 6 individual channels. It is equipped with world's latest high definition cameras, new HD editing setup, Apple Macintose G5 based edit panel with Final-cut Pro software, 02 HDV VTR etc. Country's only Sony HVR 1500A, HD-SDI cum DVCAM VCR with AJA KONA 3G capture card is available here to provide any sort of audio video input and output of web supporting resolution. Along with the production house we have introduced the first HD technology based latest television channel in Bangladesh named Maasranga Television. This channel is totally free from any sort of prejudice and fully based on the Benglai culture and rituals.

Square Air Ltd.
Square Air Ltd, a member of Square Group has launched helicopter service recently. In order to facilitate the movement safely and comfortably for top executives, as well as Air ambulance/ EMS service for Square Hospital, Square Air has purchased a brand new world renowned Bell 407 helicopter.

Sabazpur Tea Company Ltd.
Sabazpur Tea Company Ltd. includes an organic garden of Bangladesh with true organic practices. Now, it is under the inspection of German based organization 'LACON' to have organic certification. Total area of this garden is 1167.35 hectors most of which includes large hills. Tea is grown on the slopes of hills of this garden. Along with tea this garden includes rubber, agor, fruit orchard, lake, etc. Natural forest with huge biodiversity of the garden enhances its natural beauty. Tea workers are facilitated with brick built house, solar power, medicine, education, entertainment besides their basic needs. Tea, collected from the hilly garden without hampering the flora has made its taste very special with the flavour of workers happiness.
Square Securities Management Ltd.
SSML (Square Securities Management Limited), a concern of leading industrial group SQUARE having the Membership in Dhaka Stock Exchange Limited & Chittagong Stock Exchange Limited is dealing with trust in the Capital Market. SSML is also a full service DP of Central Depository Bangladesh Limited. Since its inception in 1998 SSML is providing best services to the clients by a smart and dedicated working team with a high technical support. As a part of expansion it is opening Branches in different location and different districts in the country to provide the brokerage services of substantial and diversified clients including corporate, financial institutions and high net-worth individuals.